RunHOA has specially designed a powerful Website Builder for a HOA Website. The entire process should not take more than a few minutes once you populate the content you want on the website.
How to create your HOA Website in a few steps?
HOA Website Builder
Firstly, the beauty of RunHOA Website Builder is you do not have know HTML, CSS, Javascript, WordPress or any of the technical jargon. Secondly, you do not have to hire a professional paying hundred of dollars. Thirdly, Any of the volunteers assigned can enter the content and manage the website. You can change that content anytime you want at the press of a button.
The Website Builder produces bootstrap code which is ultra fast and is responsive on all devices..Desktops, Tablets and Mobile Phones. The Website Builder allows you to connect to any of the RunHOA Feature links:
Our intelligent website builder does all the heavy lifting to create a website just for your HOA
Answer a few content questions and it will design the layout, pull in a beautiful design with images and get your website ready in minutes.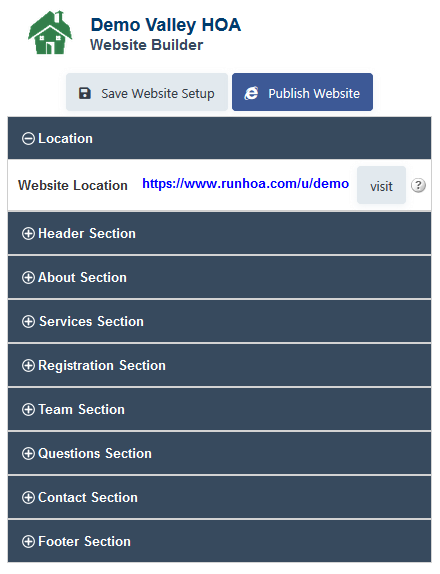 Website
Check out the Demo Website created and published using the Website Builder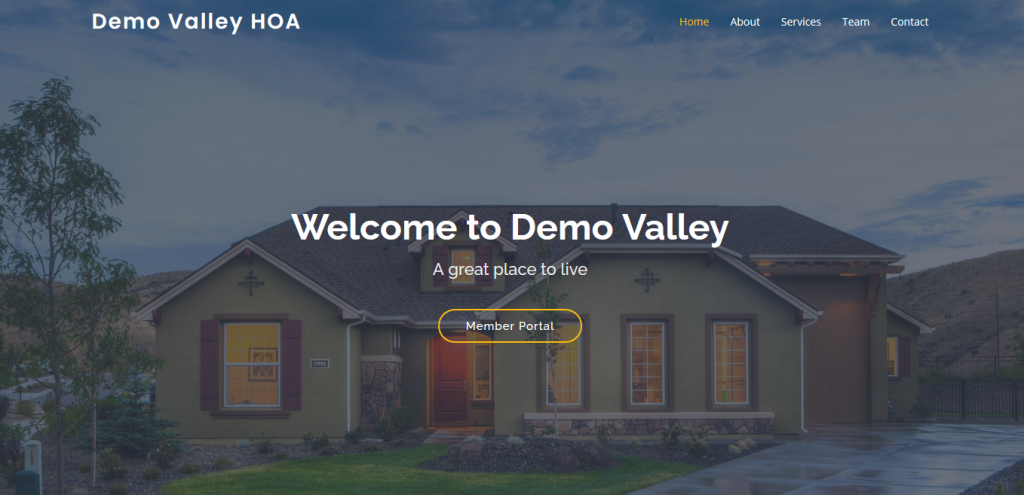 In Conclusion
RunHOA Website builder makes building your own HOA website quick, easy, and hassle-free.
More budget-friendly option than hiring a web designer, and best of all, you don't even need to know how to code!
Decide what sections to include or exclude in the layout
Easily embed HOA related functionality like Registrations, Surveys, Calendar etc
Best of all, Website Builder is just one of the many many features of RunHOA. It includes HOA Directory, Accounting, Budgeting, Signup Forms, Tax Form, Online Voting , Dues Collection and Payments, Request Forms, Violation Forms, Expense Forms etc
Check out the Demo Account here
Website Builder is a Feature is included in RunHOA by CloudInfoSystems