With RunHOA, HOA Administrators can easily create directories for their Units, HOA Owners, Board of Directors, Committees, Vendors etc They will also be able to create unique user web portals with a single sign on, helping to serve a wide variety of unique HOA users quickly and in a single location. In addition, RunHOA's easy-to-use menu means that Directory Administrators could quickly add or find the information they need for better self-service of their HOA's information.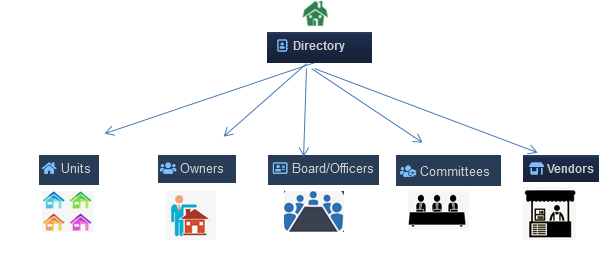 How RunHOA can manage and maintain your Units, Board, Owners. Committees and Vendors Information ?
HOA Units
You can add , update , delete the units in your HOA Units Directory easily online.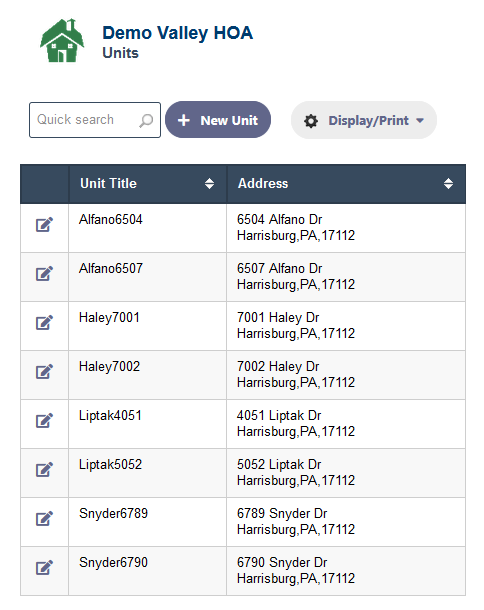 HOA Owners
Collect and maintain HOA Owners or Members Directory in your community.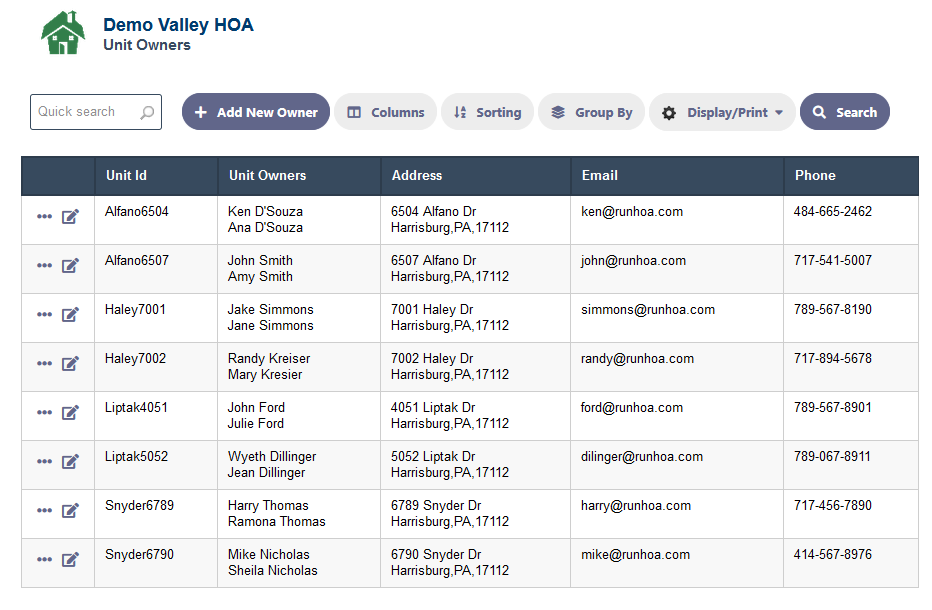 New HOA Owners can register their information online.
When Owner's Register, they can get their own Owner's Portal assigned to them.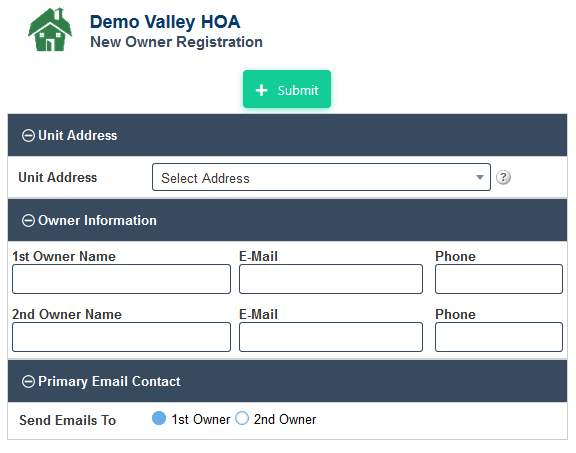 HOA Board/Officers
Maintain a list of your Board of Directors/Officers. There are five main HOA board officer positions: president, vice president, treasurer, secretary, and member-at-large. The main purpose of serving on an HOA's board of directors is to govern the HOA and enforce its governing documents. Each of these positions comes with different responsibilities designed to help board members serve their community in the most efficient way possible.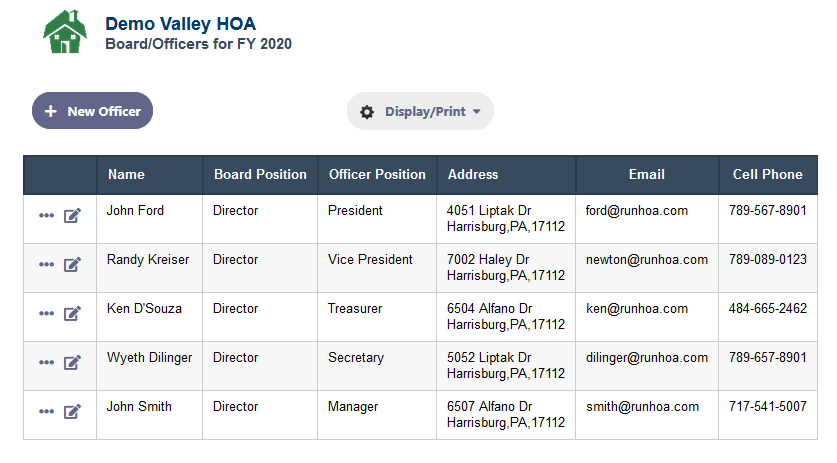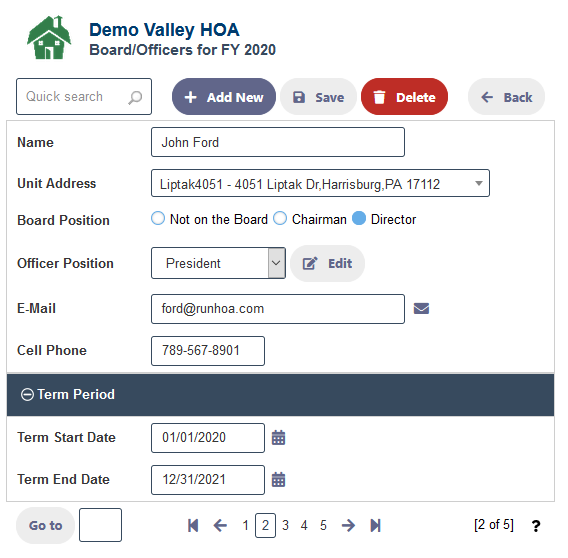 HOA Vendors
Maintain and track all you capable and trusted vendor partners; from landscaping, snow removal , fertilization to any number of other services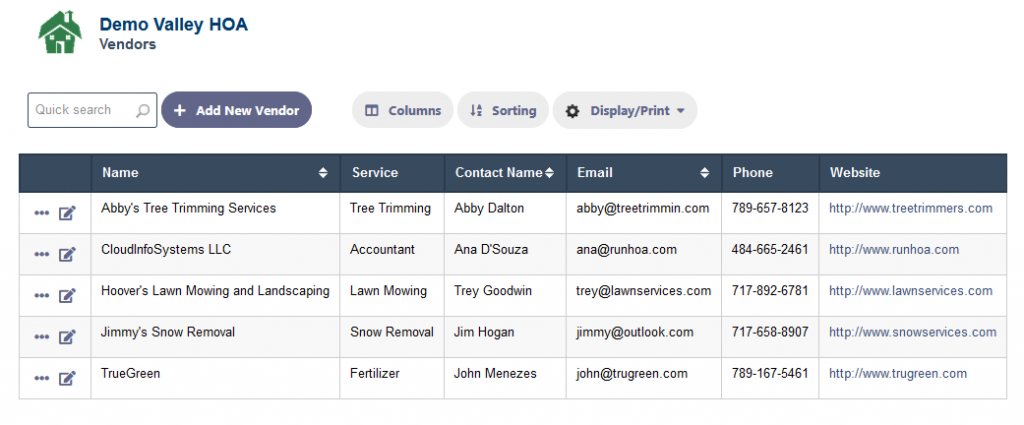 HOA Committees
Committees are an essential part of HOA communities. Apart from supporting the HOA board, they can provide services that the community needs to succeed, RunHOA allows you to keep a HOA Directory of your committees.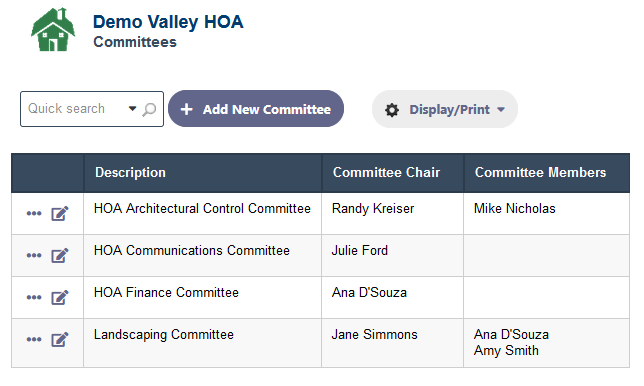 There are many other features:
Current Owners can update their information if needed.
Viewed from any device and is Mobile/Tablet Friendly
Quick & Advanced Search features allows you to to search or filter the Owners based on Units, Owners, Email, Phone etc
Print your directories as a PDF document, Word Document or Excel document.
Easy make owners or unit inactive.
Check out the Demo Account here
HOA Directory is a feature of RunHOA by CloudInfoSystems