RunHOA's Calendar module allows for creating and updating of various HOA events. This calendar can be distributed as a URL or embedded on the website to keep the community informed about the various events.
What you can do with the HOA Calendar module ?
Easy single click entry of HOA Events on the calendar
Color coding of events.
Calendar event's list can be printed in a readable form for distribution
Easily create and share URL link for the calendar via email or text
Website Builder embeds the calendar on the website.
Home Owners can also can easily scan a HOA Calendar QR Code of a paper on a desk or wall and it will directly take them to the HOA Calendar.
HOA Calendar Example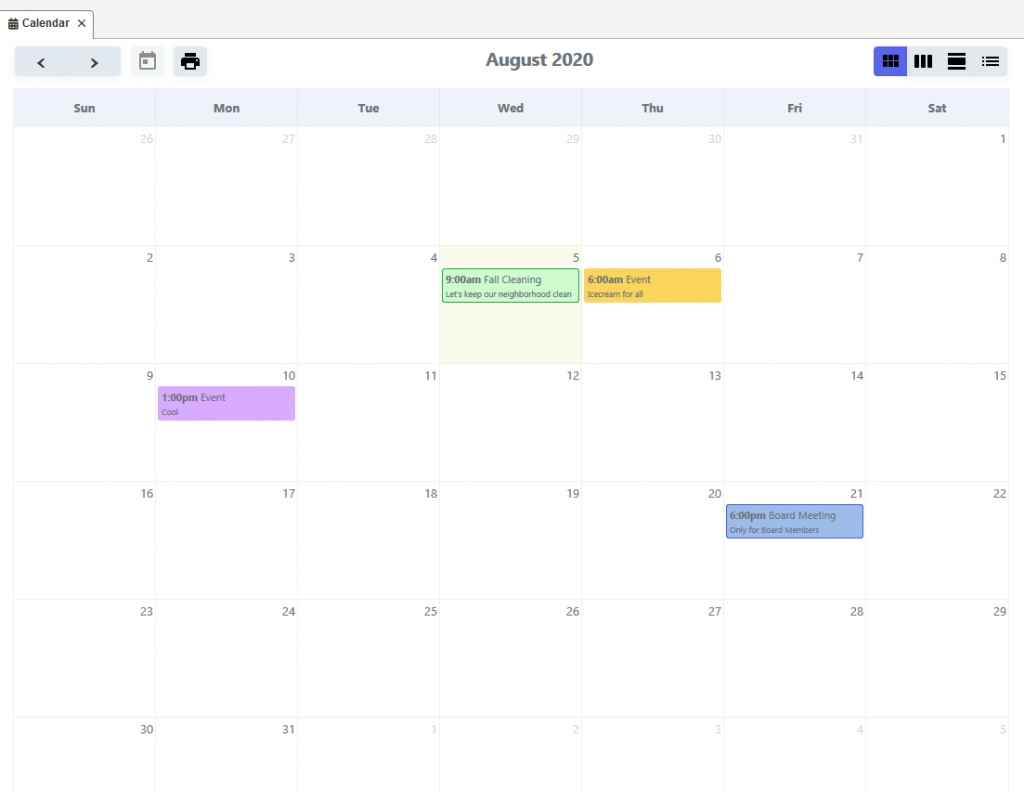 Calendar Event Entry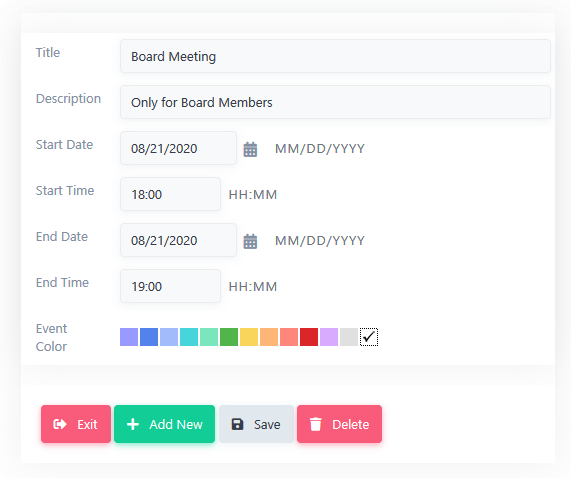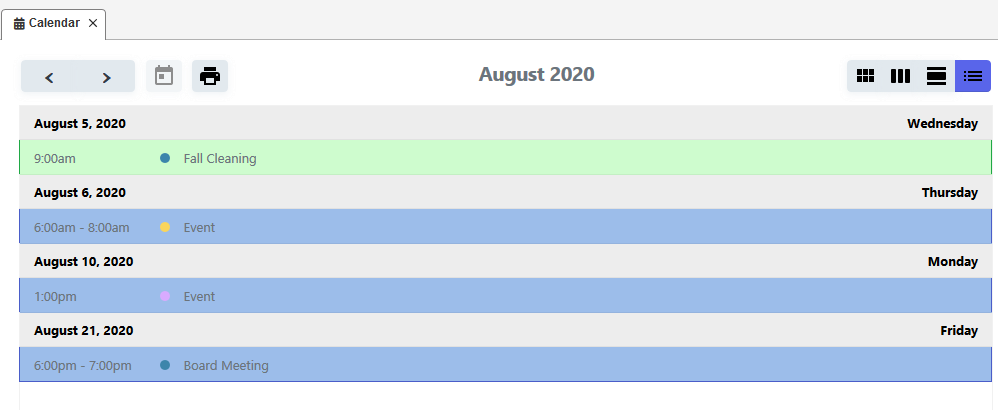 In Conclusion
Best of all, Calendar is just one of the many many features of RunHOA. It includes HOA Directory, Accounting, Budgeting, Signup Forms, Tax Form, Online Voting , Dues Collection and Payments, Request Forms, Violation Forms, Expense Forms, Website Builder etc
Check out the Demo Account here
HOA Calendar is a Feature is included in RunHOA by CloudInfoSystems