Create your Custom Website
Click on the Website Builder.

Location
The Website Location columns shows the location where your website is hosted.
You can avail yourself of a custom domain name for your website after your subscribe.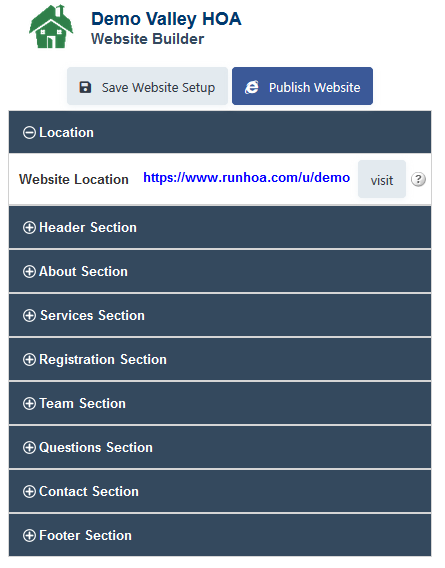 Header Section
Enter your organization name in the Header Name column. It will be displayed on the website on the top bar.
Enter the Background Image.
Enter Header Line 1.
Enter Header Line 2.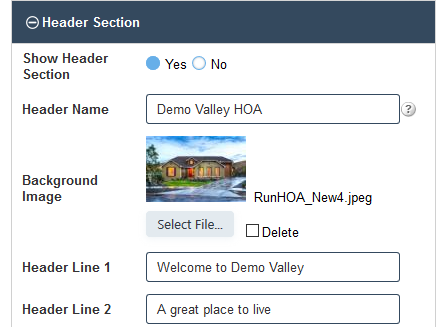 About Section
Add text to the top left corner of your website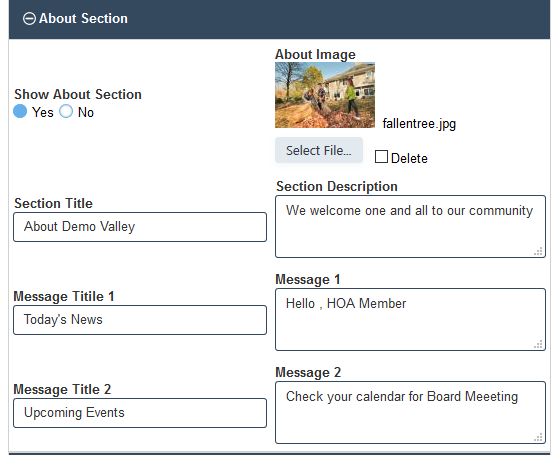 Services Section
Add Services which your HOA provides.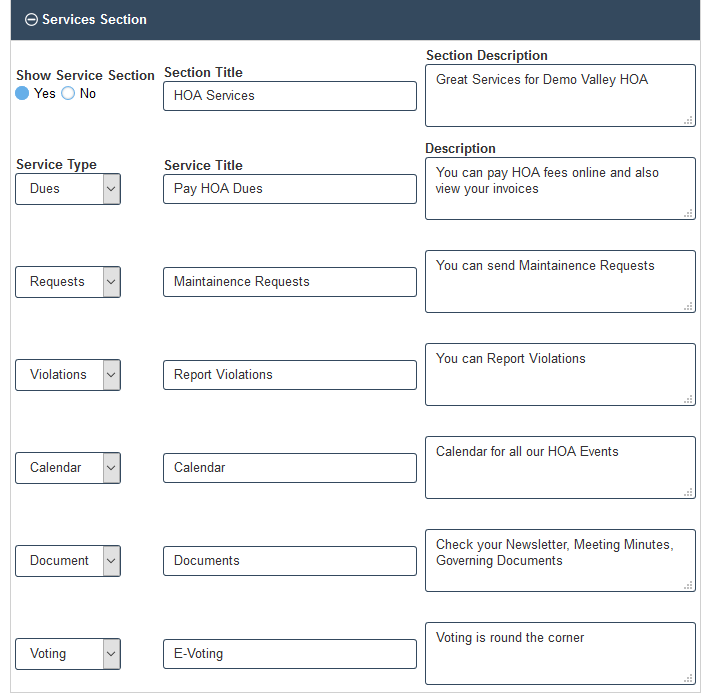 Registration Section
Allow HOA Owner to register his information for the HOA Directory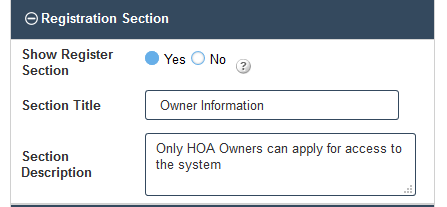 Team Section
This section displays the list of Board/Officers
Questions Section
You can add upto 10 questions and answers in HOA Faqs.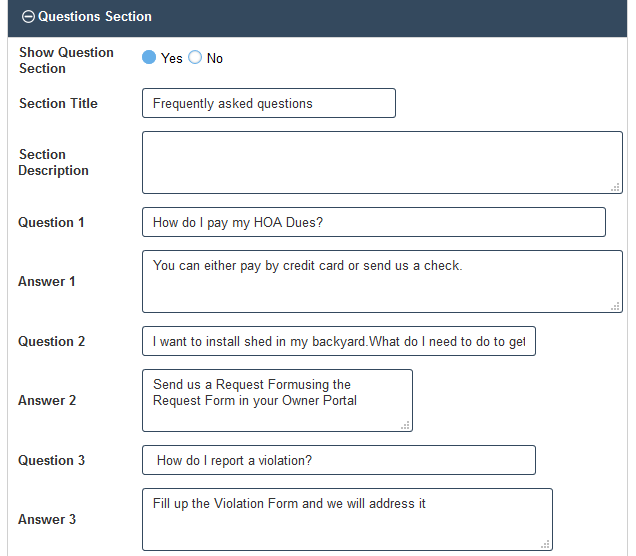 Contact Section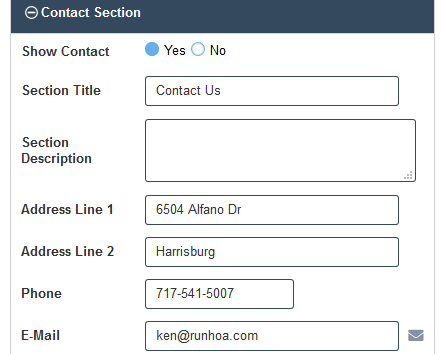 Footer Section
Add your FaceBook and Twitter URL's here