RunHOA's HOA User Access uses 256-bit Secure Socket Layer (SSL) encryption to protect your data. Your information is stored in highly-secure data centers that use state-of-the art electronic surveillance and multi-factor access control systems. Configure permissions on a Role level to protect and simplify the management experience.
Features of RunHOA User Access and Security
Strong Encryption
Passwords and data requests from the browsers to the data servers are encrypted, keeping all the data secure.
In many web browsers – like Google Chrome, Firefox and Safari – you'll see a padlock next to certain websites, near the URL bar.It means that the data being transferred between you and the site is encrypted.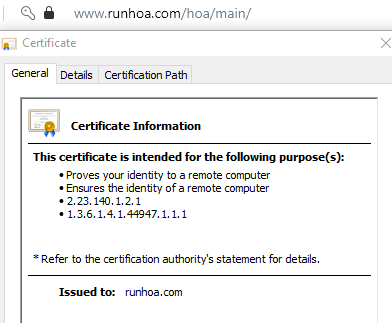 Restricted HOA User Access
Only the Administrator can set up the User IDs and passwords, which every user requires to log in
There can be multiple Administrators if required.
Access permissions via Roles are assigned to the User IDs to determine which modules the Users have access to. Some Users like the Parents can be set to view only the Student Directory while individual Committee Users can be assigned to manage only certain modules. A Membership chairperson can be assigned to only the Membership module while a Treasurer can be assigned only to the Finance option.
You can create 1 user Id for all parents to keep it simple to view only access to the Student Directory or User Ids can be created for all the parents.
Security Roles for HOA User Access

Access to the various modules in RunHOA is set through the security roles. If the User is set up as a Administrator in the Create Users module, the user will have access to all the modules.
Roles created in this module lets you decide what kind of access the user can get to any of the modules.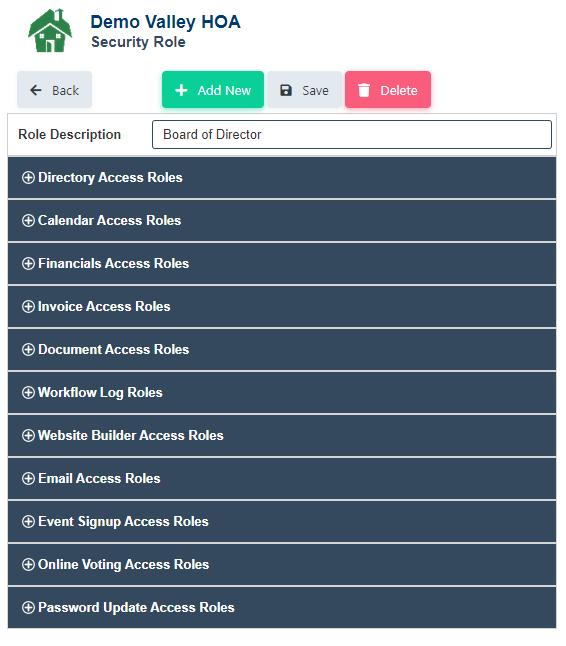 Check out the Demo Account here
Security Roles is a feature by RunHOA from CloudInfoSystems