Covid-19 has brought about many changes in our work as well as our personal lives. One such change is on the way we vote. Not only you have the choice of in person voting, but you can do mail-in voting or even online voting wherever it is allowed. Setting up your election should not only be easy and efficient but also have built-in security processes to ensure a safe and successful election. Many associations are using HOA Online Voting which not not ensures more participation but saves time and money for the association as well as the members.
How would you know if your HOA needs online voting?
A considerable amount of money is spent by your organization on publishing and sending paper votes. Online voting can indeed reduce costs significantly in the long run.
Elections are strenuous for your organization and the volunteers who serve on the board, and the safety of paper ballots have become extremely difficult. Election results online demand much less control from people.
Your association is concerned about the inconsistency of the annual hand counts, duplicate votes and counting. Validity and electronic voting counts are automatic as well as accurate.
Voter turnout is small, and you could find it challenging to approach quorum in your election. Online voting can encourage the turnout of HOA members because it is quick, convenient and easy.
RunHOA has a fully automated HOA election feature that will meet the needs of any HomeOwner Association's election needs.
Here's 5 ways RunHOA can make Online Voting easy for you
1. Easy Election and Ballot Setup
Creating a Ballot in RunHOA is simple. Give a Description, Set the Election Dates, Publish Results Date and then Add the Positions, Candidates and how many are required to fill. Elections can be launched at short notice, often within 24 hours.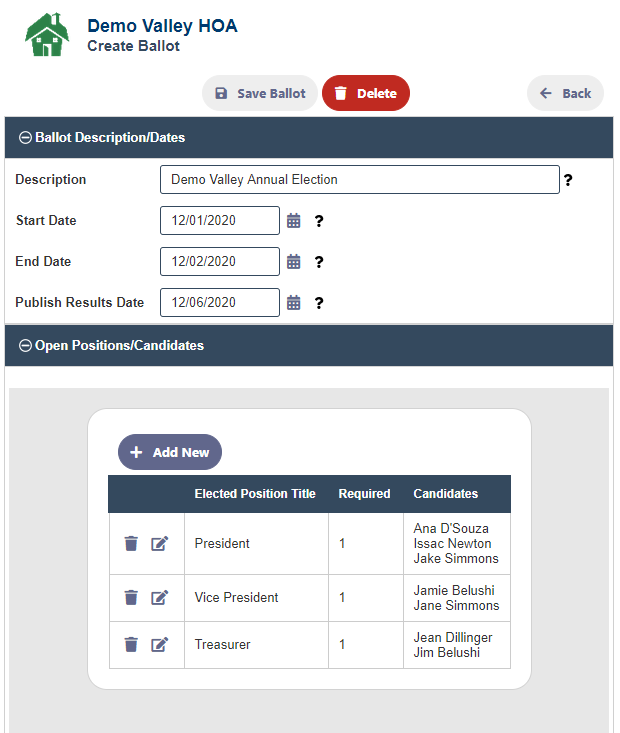 2. Voters are notified by Email
Ballots can be distributed via email only to HOA Owners who have signed up. This ensures that voters are already authenticated.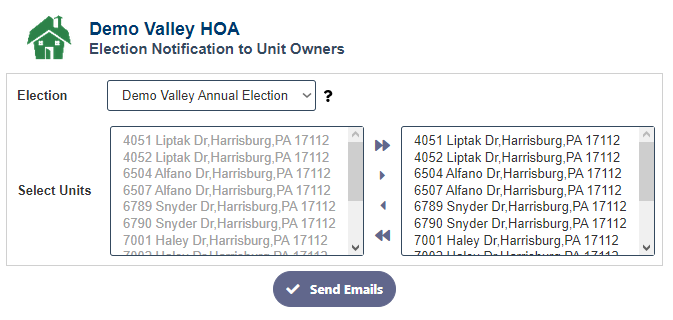 3. Anonymous Voting
Voters can vote on the designated election dates. They select the ballot, make their selections and click Vote. All voting choices are confidential and there are built-in security processes to ensure a safe and successful election.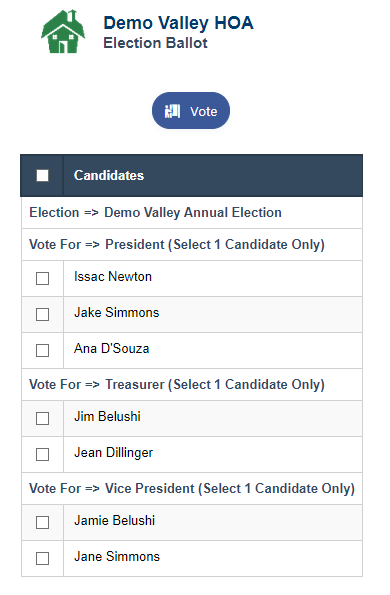 4. HOA Election Results
Results are automatically tabulated and can be instantly viewed on the Publish Results Date.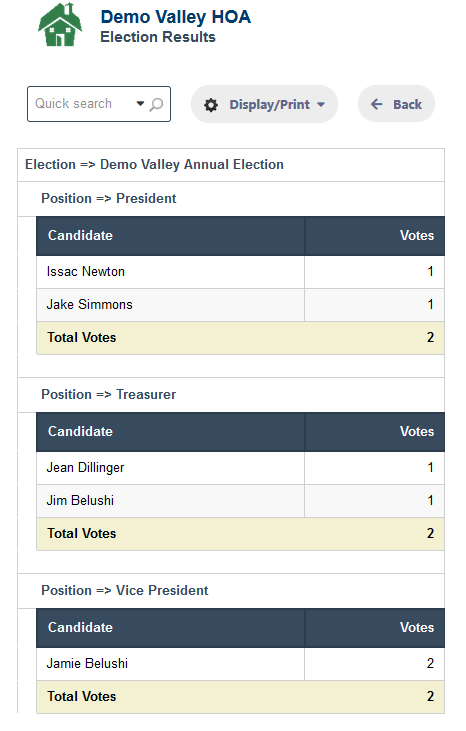 5. HOA Election Audit Log
Generate a audit log for the election.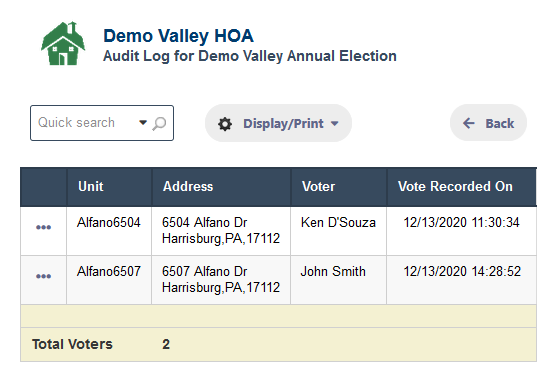 In Conclusion, RunHOA Online Voting allows your HOA to
Conduct a election securely in your Community
Authenticate Voters
Easily setup a Ballot
Allows one Ballot per Unit
Tally Ballots
Email Notification
Dashboard
Election Audit
Check out the Demo Account here
HOA Online Voting Feature is included in RunHOA by CloudInfoSystems