The lifeblood of any Home Owner Association is its membership dues and payments ,yearly -payments or quarterly dues. You need to ensure that you set the Dues correctly for your HOA Owners and successfully collect your dues in orderly and timely manner. RunHOA allows you to eaily create the fees , send online invoices to members and allow them to pay online.
How To Automate Your HOA Dues Payments Process in 5 Steps?
1. Create Fees
You can create any category of fees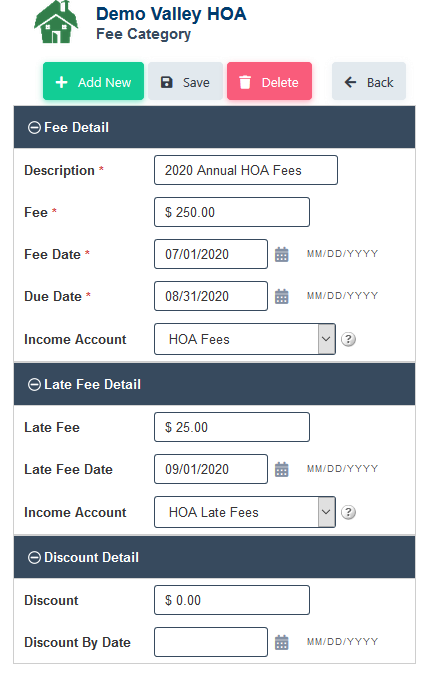 2. Apply Fees to Unit Owners
Apply the fees to selected units or select all of them. Send a email to HOA Owners to inform their payment is due.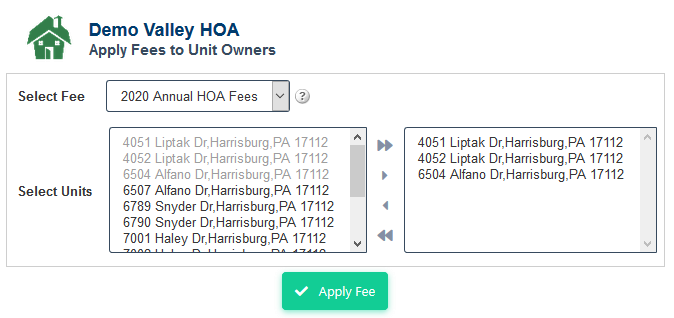 3. Dues Payments
1. HOA Owner logs in and sees due invoice and clicks on Pay Dues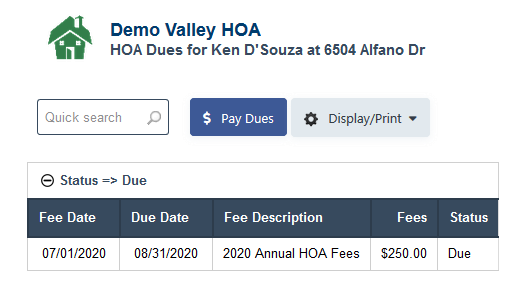 2 HOA Owner pays with the Payment Method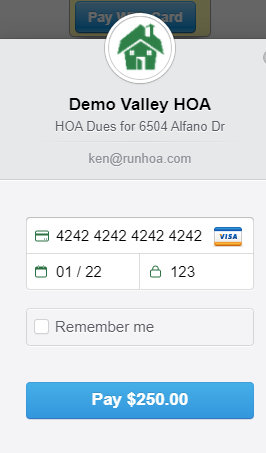 3. HOA Owner sees that the payment was successful

4. HOA Owner sees that the status is updated to Paid on their invoice.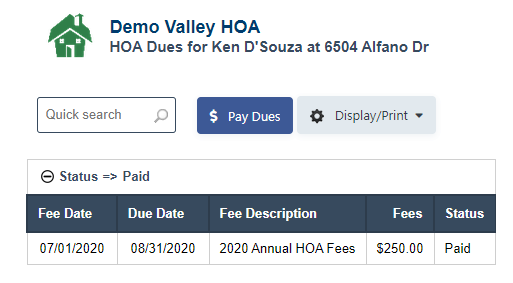 4. Send Reminders
Check out the Demo Account here
HOA Dues/Payments is a feature of RunHOA by CloudInfoSystems