You don't have to maintain cumbersome email lists to send out information to your HOA Owners, Board of Directors, Officers, Committees etc. With the Email Blast feature you can click on the list and send your email to the entire group. Administrators can decide who has the authority to send emails from the system.

How to send Email to HOA Owners, Board/Officers, Committees etc
Email Blast Module
Select a Email Group and and accordingly select from the email list.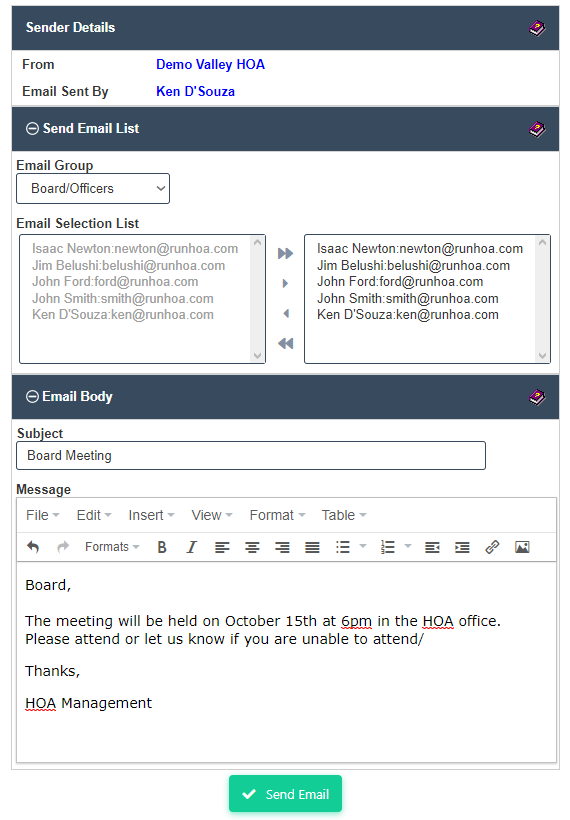 Check out the Demo Account here
HOA Email Blast is a feature of RunHOA by CloudInfoSystems