Units
The units directory feature can be used to add data manually or you can send a CSV or XLS formatted file and RunHOA will import the units data in the database
Click on Directory/Units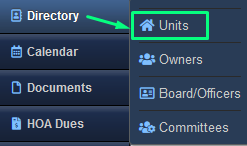 List of Units
Clicking on Units bring up the list of units in the HOA.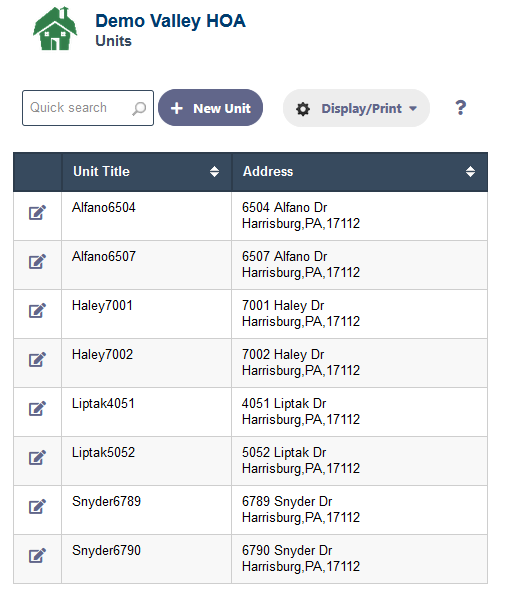 Add/Update Units
Clicking on Add New to add new units. Click on Save Unit to update a existing unit. Click on Delete to delete and existing unit.
Every unit needs Unit Id. It can be a combination of the street no and street name.
Set Unit to Active if you are collecting dues on it or have any other transactions for it.
Enter the Address of the Unit.