Create Security Roles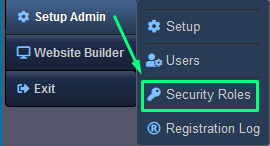 Various Security Roles that can be set
Each module in RunHOA can only be accessed by privileges assigned to the user.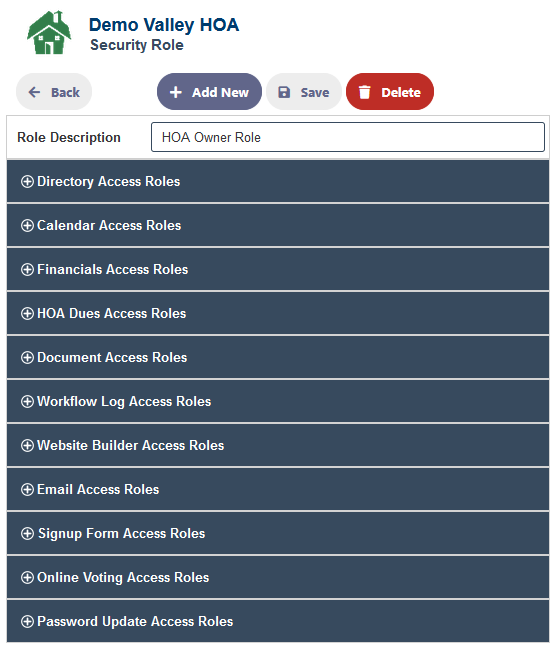 List of Predefined Security Roles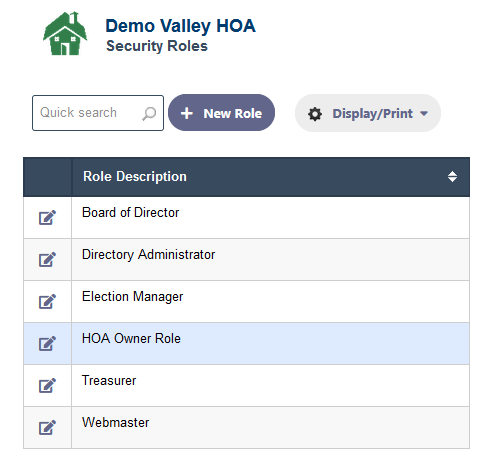 Access to the various modules in RunHOA is set through the security roles. If the user is set up as a administrator in the Create Users module, the user will have access to all the modules.
Roles created in this module lets you decide what kind of access the user can get to any of the modules.
For example a user with a HOA Owner role could be restricted to mostly view only privileges.
Directory Access Role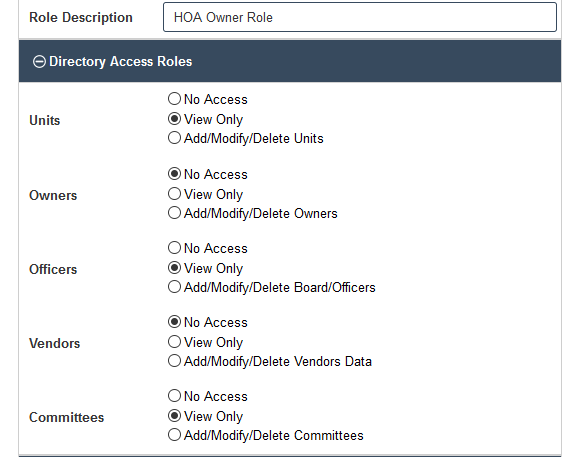 Calendar Access Role

Treasurer Role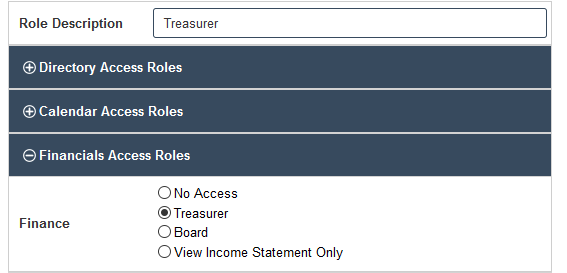 Dues Collection Access Role

Document Access Role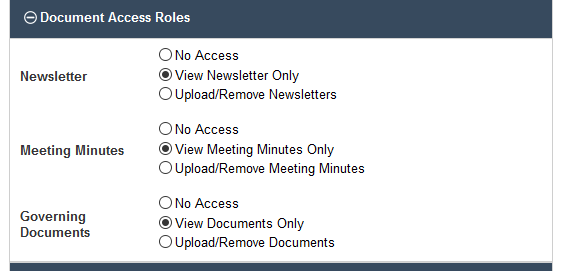 Workflow Log Access Role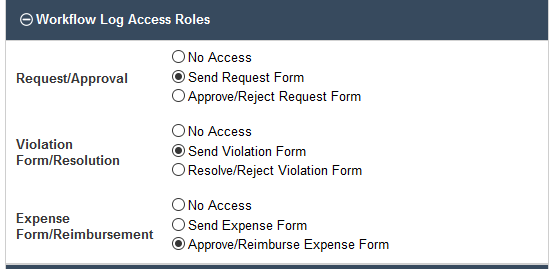 Website Builder Access Role

Email Access Role

Signup Form Access Role

Online Voting Access Role

Password Update Access Role