How to Create A Ballot
Click on Create Ballot in the E-Voting menu option.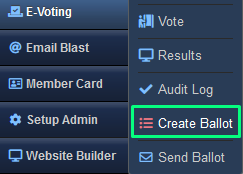 Only Administrators and Users with privileges to this module can create Ballots.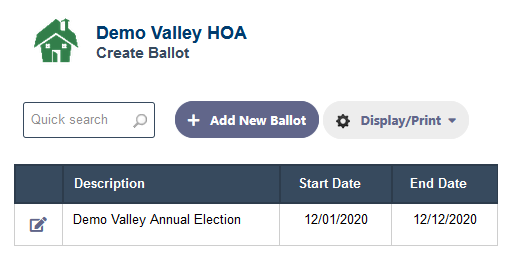 Click on Add New Ballot to create a new Ballot or Click on the pencil icon on the left to modify an existing ballot.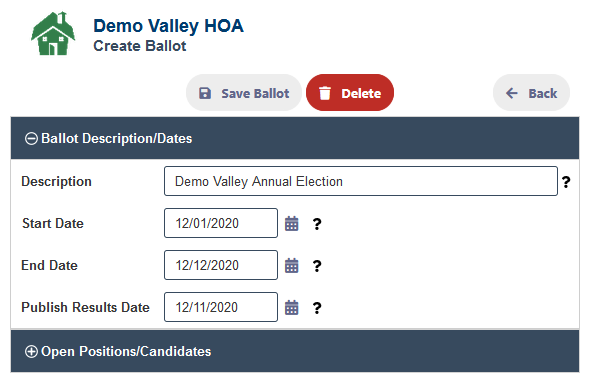 Start Date and End Date are the dates within which you want the voters to vote.
Publish Results Date is the Date where you want the results to appear for the voters to view.
Next click on Open Positions/Candidates and click on Add New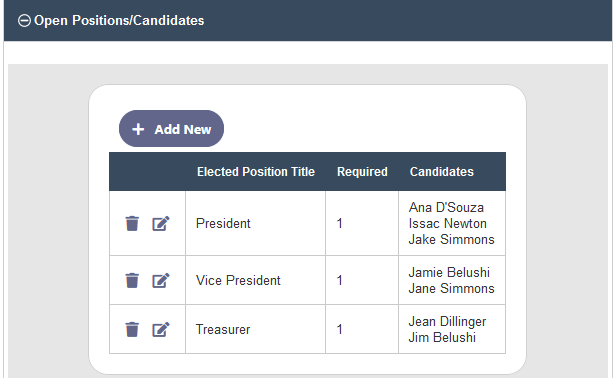 .
Enter the Elected Position Title, how many are Required for that position and who are the Candidates standing for the position
Click on the Check icon to Save or X to cancel. For modification click on the pencil icon or the dustbin icon to delete the record.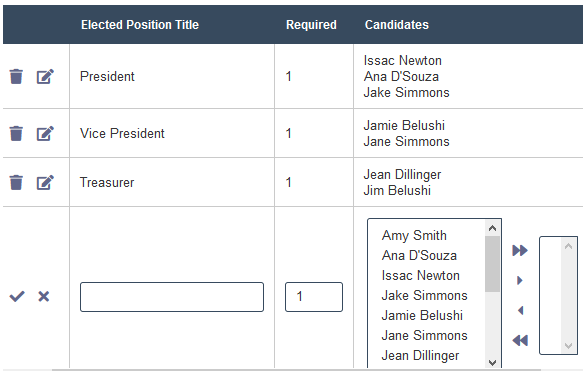 Once the start date arrives, you will be unable to modify the ballot.
After the Ballot is created, you can send emails to all your HOA Owners.