Committees
There are various HOA tasks and events and you will need a Committee Chair/co-chairs to run them efficiently. Committee chairs are the leaders on the committee who will solicit volunteers for their committee events, work with the Treasurer to gather funds or submit expense reports and report to the President and the rest of the Board on the status of their committee events to ensure that everything is running smoothly.
Committees are created in the Committees module and chairpersons/volunteers are assigned to committees. Committees are also connected to account groups in the Financials if you want committee wise transaction reports.
Click on Directory and then Committees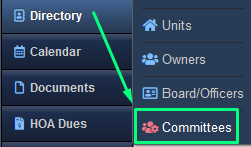 List of Committees
If the committee list is already created, this will show the description, the committee chairs and the volunteer members.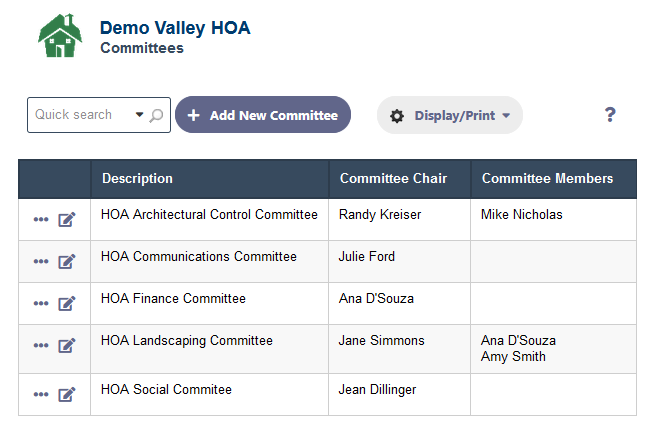 Add, Edit or Delete Committee Information
New committees can be created by clicking on the Add New button. If a committee is no longer active, you can set Active to No.