Budget
Creating the Annual Budget
The budget is a financial representation of the goals, activities and operations a HOA expects to conduct during a specified period.
Every HOA needs to do budget for the financial year and send it out to its members annually.
RunHOA makes it very easy to create a Annual Budget.
The Budget Report can be displayed/printed, summarized, charted..any way you want it.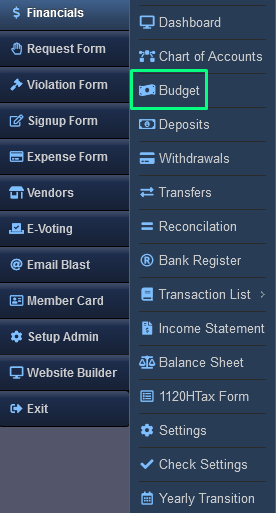 Click on the Budget option will bring up the budget screen.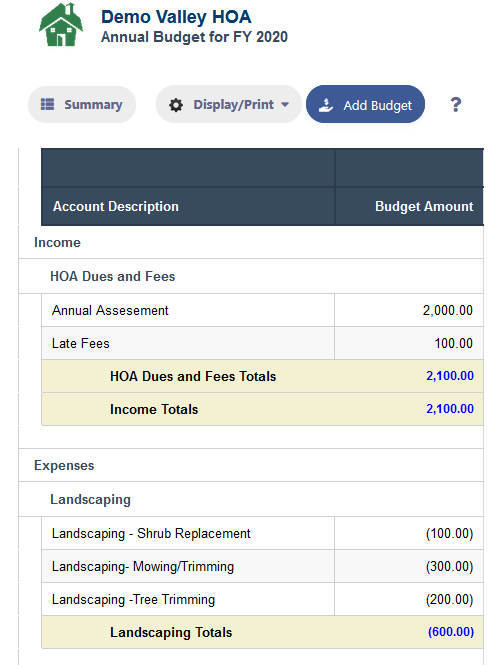 You can enter/update the budget for each Income and Expense line items by clicking on Add Budget
Clicking on Add New allows you to add a budget line item for the year.
Select from the drop down list of accounts which you want a budget amount for. Enter the Amount. And then click on the Check icon to save the budget for the line item.
Clicking on Summary will give you a Summarized view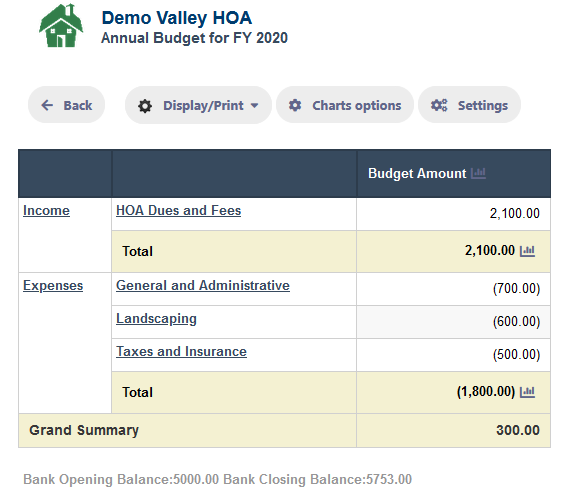 Clicking on the Graph Icons will display a Chart