Bank Reconcilation
Click on Bank Reconcilation in Financials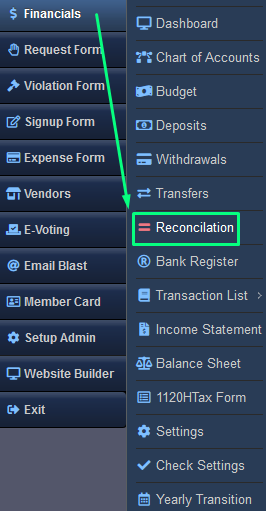 Clicking on Reconcilation will bring up the following screen which will allow you to select a Bank Account for Reconcilation.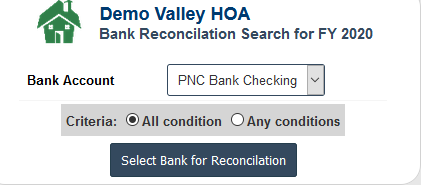 Click on Select Bank for Reconcilation to go to the next screen.
You will get a list of all the Reconcilation that has been done for the Bank Account so far.
Click on New Reconcilation to go to the next screen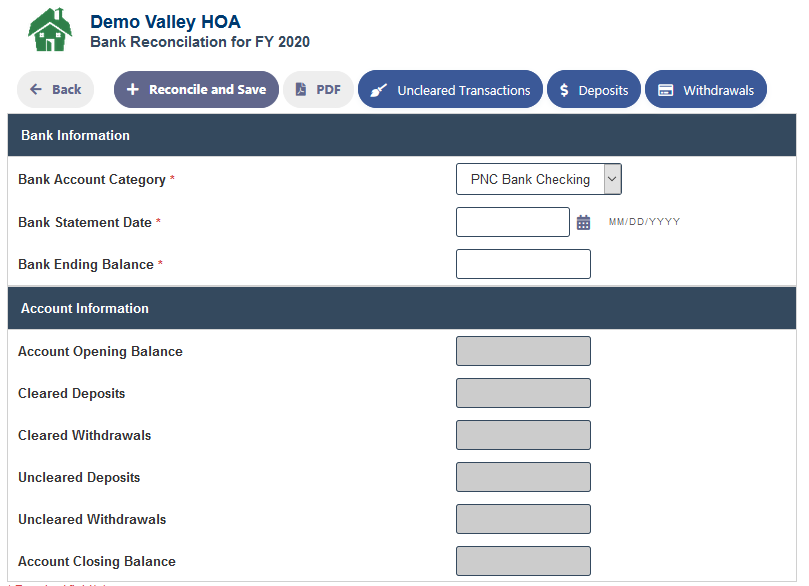 Enter the Bank Statement Date and the Bank Ending Balance on that date.
Click on Reconcile and Save to do the Bank Reconcilation.
The Reconcilation will show you the difference amount and an error message if the amounts are not reconciled.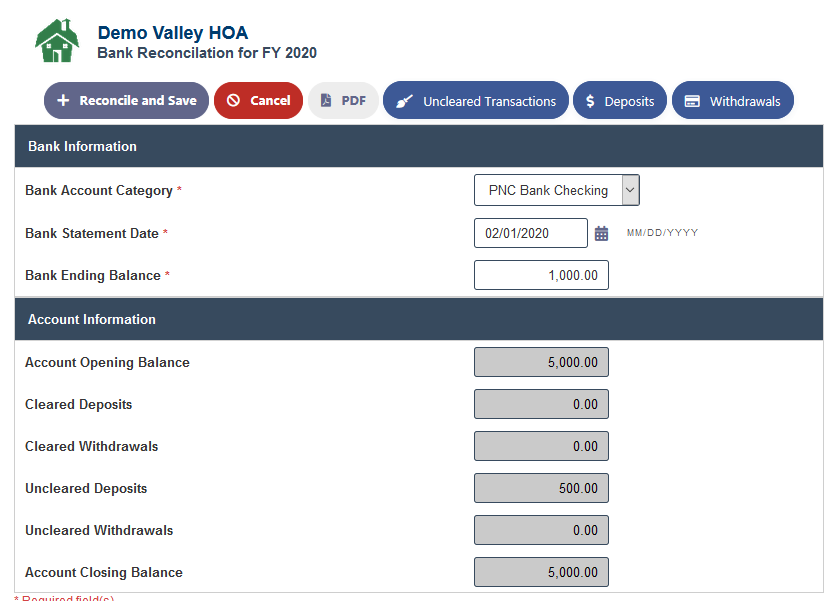 Here's a few things to look into if your reconcilation comes up with a difference.
Make sure you have entered the Bank Ending Balance correctly.
Verify which of the checks were not cleared by clicking on and click on Uncleared Transactions
if not cleared and needs to be cleared  click the check box for the transaction and then click  
Check if any transactions for Deposits, Withdrawals or Transfers were entered in  error or any new ones that need to be entered.
After following the steps above, Clicking on again will try to do reconcile again.
It will save the transaction if it reconciles.
Clear any uncleared transactions for the previous month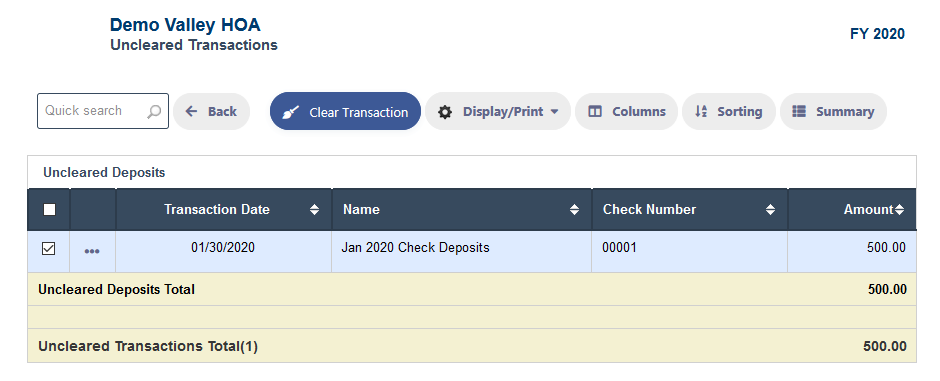 Run reconcilation again after clearing the uncleared transactions.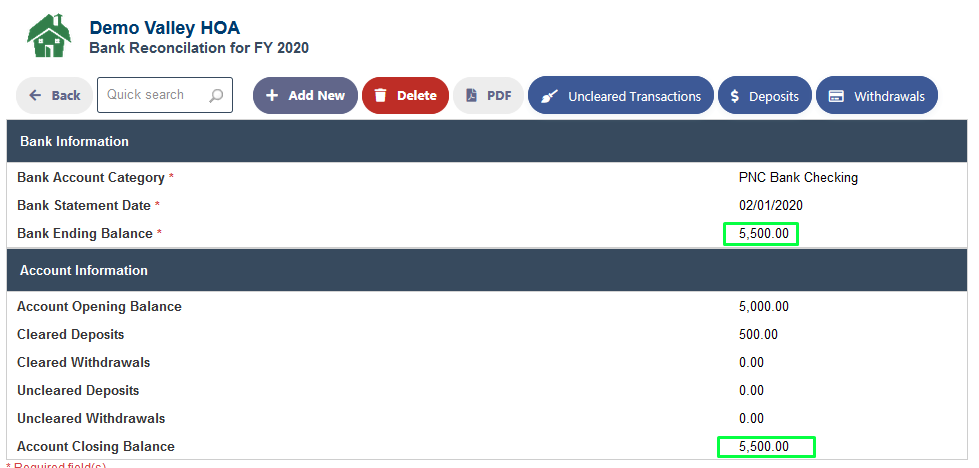 Click on  Display/Print to  export the data to a PDF, Word, Excel or for the print output.
You can Bank Reconcilation every beginning of the month to reconcile the previous month.